The Rob Ellis Team
NMLS: #185005
We are committed and passionate professionals who put the satisfaction of our clients above all else. With over 22 years' experience in the mortgage industry, we've learned to make home financing a stress-free process for our customers.
Meet Our Team
100+ Five-Star reviews on Zillow
100+ Five-Star reviews on Zillow
Highlights
100+ Five-Star reviews on Zillow
5-star Reviews From People Like You
Closed April 2020

Rob and his team are outstanding. I've used them four plus times and they are the best. They make everything simple and are very professional. I would highly recommend Rob and his team to anyone that needs a first time mortgage or a refinance. Thank you Rob and Missy. Top notch team!!!
Closed April 2020

We have worked with Rob and his team three times and love them! We have great confidence in him. He puts people before numbers and that always makes the numbers work best. We are better off financially because of Rob and his team.
Closed April 2020

Rob went above and beyond to ensure we were educated in the home buying process. He and his team are true professionals. Rob was always there to explain the little details. For the first time in my life, I feel that I may be able to retire in the future. Thank you so much!
Discover which type of loan
is right for you
Our simplified loan process
Where home loans and simplicity unite. ®
Achieving your homeownership goals is much simpler with Loanplicity and a PrimeLending Loan Officer by your side. From online application through on-time closing3, we have the digital process and the mortgage expertise to guide you every step of the way.

Discover Our Process ›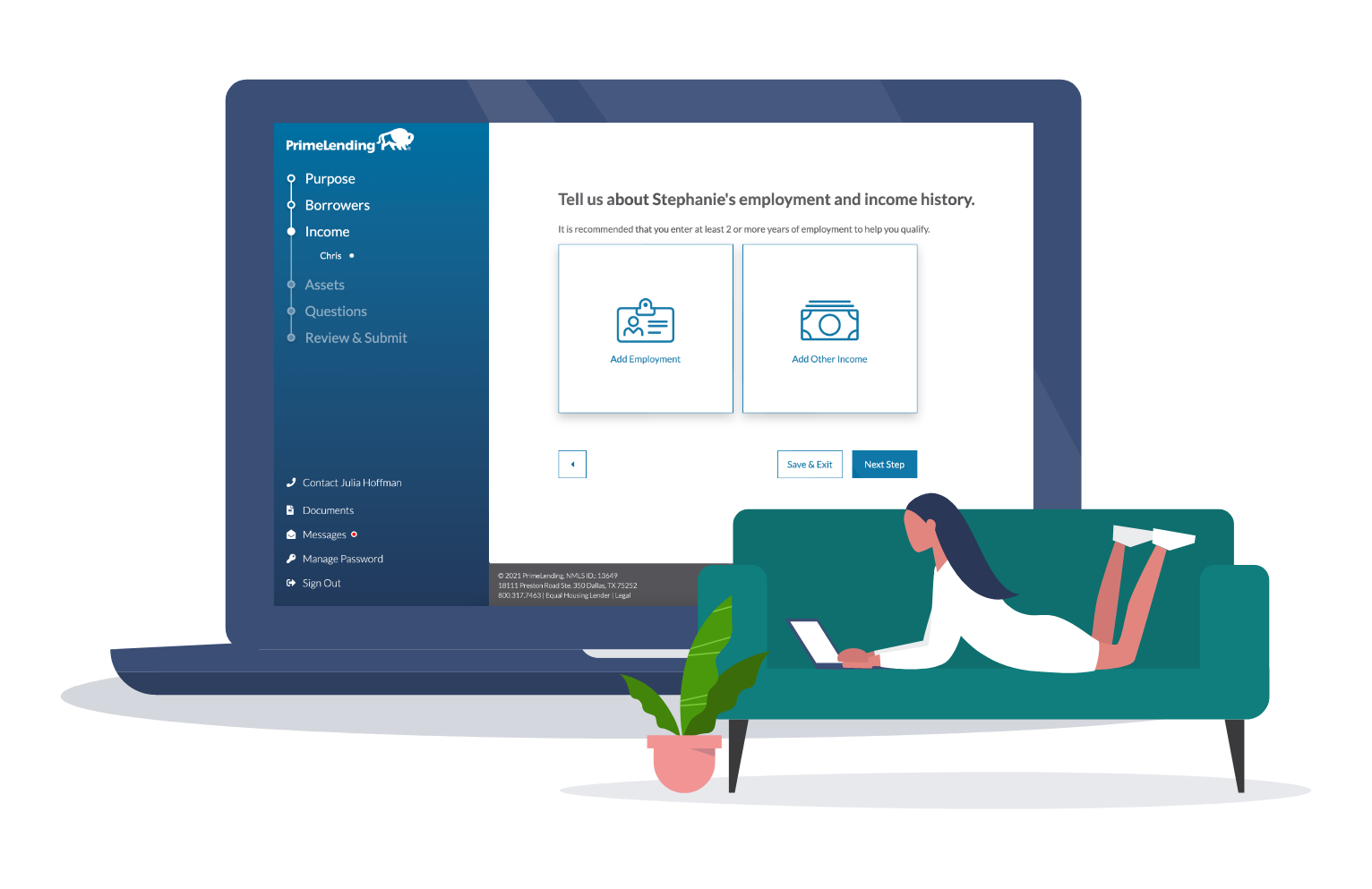 Have questions about getting a mortgage?

We can help you
1Ranked by Marketrac® for purchase units nationally for 2012-2017.
2Survey administered and managed by an independent third party following loan closing. 97% satisfaction rating refers to the average rating our customers have given our loan officers for the period 01/01/2021- 12/31/2021.
3On time closing and fast processing is dependent on many factors including receiving timely documentation from the borrower.